Agroecological sustainability assessment of two production systems with an emphasis on vegetables in Venezuela
Keywords:
Agroecology, Horticulture, Medicinal plants, Evaluation indicators, Sustainability
Abstract
The objective of this research was to evaluate the sustainability of two agroecological production systems for vegetable and medicinal plants in a peri-urban area (NUDES-La Limonera) and an agricultural area (FIRP) in Venezuela. Descriptive observations were made for eleven months between 2014 and 2015. A sociodemographic questionnaire was applied, and sixteen sustainability indicators were quantified for the dimensions: ecological (IE), economic (IK), and sociocultural (ISc), with previously published methodologies. NUDES-La Limonera is part of a political project from the National Executive Branch, and its sustainability indicators reached less favorable levels, especially for EI (conservation of life in the soil and dependence on external inputs) and IK (food self-sufficiency, role of family labor, economic risk and diversity of products for sale). ISc contained indicators that showed greater strength (particularly the density of relationships with other groups); however, the satisfaction of basic needs, such as housing, was not met because the land is not  owned (only guardianship and custody). The FIRP is part of an initiative of organized producers for the agricultural diversification of the Venezuelan Andes. It presented the most favorable values for sustainability in the three dimensions. It is worth mentioning that, for IK, productivity and profitability were optimal in the last three analyzed years and, for ISc, the land was owned. The results evidenced  the importance of synergies that are generated within interactions in productive systems as a sustainability strategy.
Downloads
Download data is not yet available.
References
Altieri, M. 1999. Agroecología: bases científicas para una agricultura sostenible. Nordan-Comunidad, Montevideo.

Altieri, M. y C. Nicholls. 2009. Conversión agroecológica de sistemas convencionales de producción: teoría, estrategias y evaluación. Ecosistemas 16, 3-13.

ANV, Asamblea Nacional de Venezuela. 1999. Constitución de la República Bolivariana de Venezuela. República de Venezuela. Gaceta Oficial 5.453 Extraordinario de fecha 24 de marzo de 2000. Caracas.

Argüello, H. 2015 Agroecology: scientific and technological challenges for agriculture in the 21st century in Latin America. Agron. Colomb. 33(3), 391-398.

Benería, L. 2006. Trabajo productivo/reproductivo, pobreza y políticas de conciliación. Nómadas 24, 8-21.

Berroterán, J. y J. Zinck. 1997. Indicators of agricultural sustainability at national level. A case study of Venezuela. ITC-Journal 1997-3/4.

Cuéllar, M. y E. Sevilla. 2009. Aportando a la construcción de la Soberanía Alimentaria desde la Agroecología. Ecol. Pol.: Cuad. Debate Int. 38, https://www.ecologiapolitica.info/?p=4848; consultado; junio de 2018

Férgusson, A. 2011. Agroecología para docentes de América Latina. Ediciones Universidad Bolivariana de Venezuela, Caracas.

Fernández, B. 2013. La integración socio-territorial de los sectores populares a la ciudad: un proceso conflictivo. Caso del nuevo urbanismo popular La Limonera. Rev. Venez. Anal. Coyunt. 19(2), 129-157

Fuenmayor, N. e Y. Rodríguez. 2006. Aportes de la economía social al desarrollo sostenible. El caso de la Asociación de Productores Integrales del Páramo en el Estado Mérida, Venezuela. Rev. Venez. Cienc. Soc. 10(1), 144-160.

Gascón-Pérez, L. 2014. Democracia radical, entre la crítica y el nihilismo: un abordaje de la propuesta desde el diálogo entre Ernesto Laclau y Slavoj Žižek. Rev. Mex. Cienc. Polít. Soc. 59(221), 121-144. Doi: 10.1016/S0185-1918(14)70818-9

Gliessman, S. 1998. Agroecología: procesos ecológicos en agricultura sostenible. CATIE, Costa Rica.

Hayati, D., Z. Ranjbar y E. Karami. 2010. Measuring agricultural sustainability. pp. 73-100. En: Lichtfouse L. (ed.) Biodiversity, biofuels, agroforestry and conservation agriculture. Springer, Dordrecht, The Netherlands.

Herrera, F., O. Domené-Painenao y J. Cruces. 2017. The history of agroecology in Venezuela: a complex and multifocal process. Agroecol. Sust. Food 41(3), 401-415. Doi: 10.1080/21683565.2017.1285842

León, T. 2014. La perspectiva ambiental de la agroecología: la ciencia de los agroecosistemas. Instituto de Estudios Ambientales, Universidad Nacional de Colombia, Bogotá.

Masera, O., M. Astier y S. López-Ridaura. 2000. Sostenibilidad y manejo de los recursos naturales, el marco de evaluación MESMIS. Ediciones MundiPrensa, México.

NUDES La Limonera. 2005. Documento constitutivo NUDES, La Limonera. Caracas [Documento sin editar].

NUDES La Limonera. 2009. Normas de la Escuela de Formación Samuel Robinson. Caracas [Documento sin editar].

Núñez, M. 2010. Venezuela ecosocialista: un debate pendiente. Portatítulo, Caracas.

Ortega-Cerdà, M. y G. Rivera-Ferre. 2010. Indicadores internacionales de soberanía alimentaria. Nuevas herramientas para una nueva agricultura. Rev. Iberoam. Econ. Ecol. 14, 53-77.

Ottmann, G. 2005. Agroecología y sociología histórica desde Latinoamérica: Elementos para el análisis y potenciación del movimiento agroecológico: el caso de la provincia argentina de Santa Fe. Mundi-Prensa; UCO; PNUMA, Madrid.

Rojas, J. y N. Pulido, 2009. Estrategias territoriales recientes en Venezuela: ¿Reordenación viable de los sistemas territoriales o ensayos de laboratorio? EURE 35(104), 77-100. Doi: 10.4067/S0250-71612009000100004

Romero, L. 2003. Hacia una nueva racionalidad socio-ambiental en los Andes Paperos de Mérida. ¿De qué depende? Fermentum 13(36), 55-72.

Romero, L. y R. Romero. 2007. Está germinando una nueva propuesta en agricultura. Agroecología en los Andes venezolanos. En: http://www.saber.ula.ve/bitstream/123456789/21456/2/articulo10.pdf; consultado: agosto de 2017.

Sarandón, S. y C. Flores. 2014. Agroecología: bases teóricas para el diseño y manejo de agroecosistemas sostenibles. Universidad Nacional de La Plata, La Plata, Argentina.

Silva-Laya, S., S. Pérez-Martínez y L. Ríos-Osorio. 2016. Evaluación agroecológica de sistemas hortícolas en dos zonas del oriente antioqueño. Rev. Colomb. Cienc. Hort. 10(2), 355-365. Doi: 10.17584/rcch.2016v10i2.5752

Sevilla, E. 2011. De la sociología rural a la agroecología. Icaria, Barcelona, España.

Toledo, V. y N. Barrera. 2009. La memoria biocultural. Barcelona, Icaria, España.

Van Driesche, R. y M. Hoddle. 2007. El papel de la ecología de poblaciones y de los modelos de población en el control biológico. pp. 153-178. En: Van Driesche, R., M. Hoddle y T.D. Center (eds.) Forest health technology enterprise team: Control de plagas y malezas por enemigos naturales. USDA, Washington DC.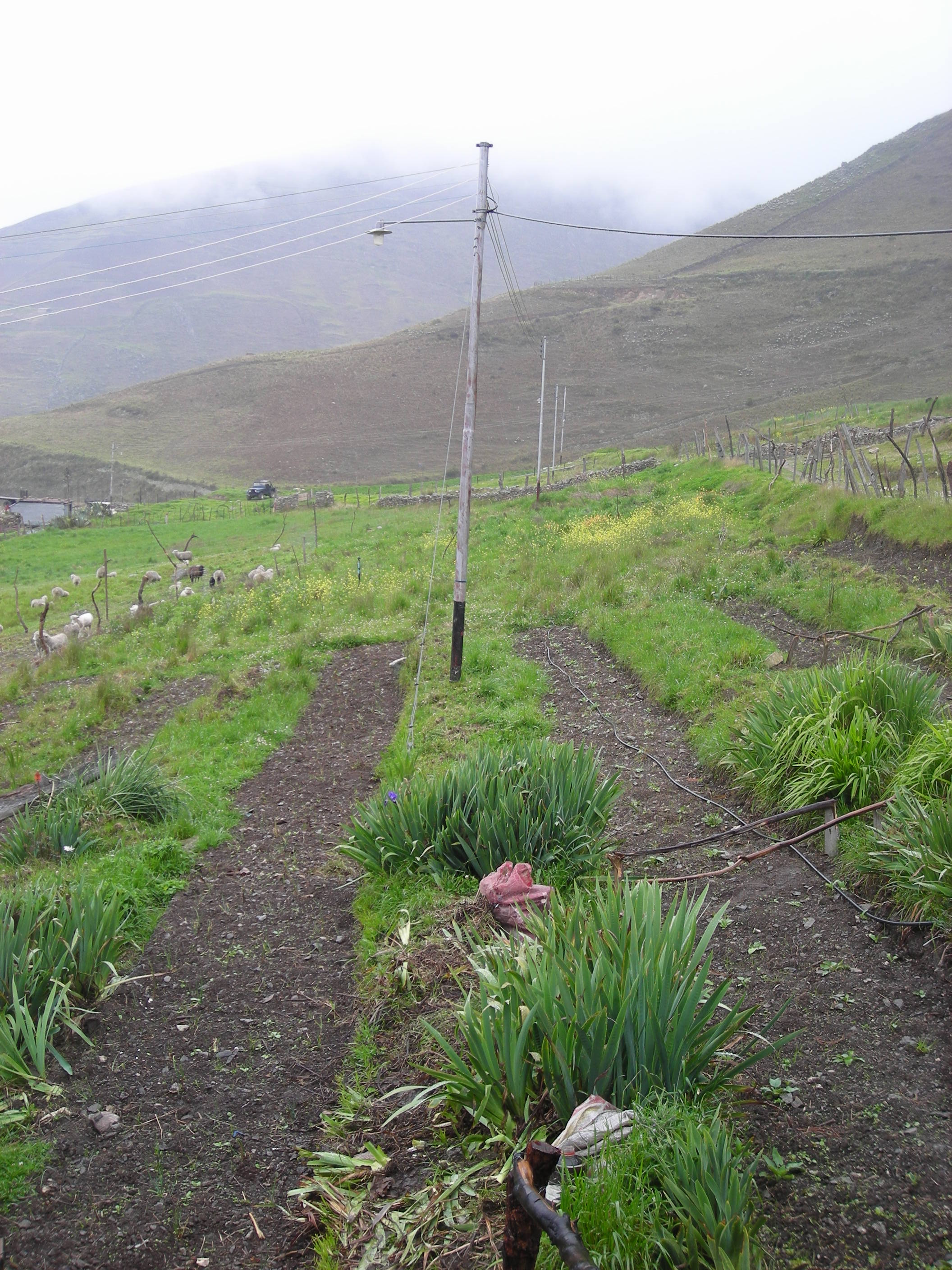 Downloads
Metrics
Views/Downloads
Abstract

359

PDF (Español)

266
How to Cite
Silva-Laya, S J, Pérez-Martínez, S, & Álvarez-Del-Castillo, J. (2018). Agroecological sustainability assessment of two production systems with an emphasis on vegetables in Venezuela. Revista Colombiana de Ciencias Hortícolas, 12(3), 632–645. https://doi.org/10.17584/rcch.2018v12i3.7881
Section
Vegetable section
License
The copyright of the articles and illustrations are the property of the Revista Colombiana de Ciencias Hortícolas. The editors authorize the use of the contents under the Creative Commons license Attribution-Noncommercial-ShareAlike 4.0 International (CC BY-NC-SA 4.0). The correct citation of the content must explicitly register the name of the journal, name (s) of the author (s), year, title of the article, volume, number, page of the article and DOI. Written permission is required from publishers to publish more than a short summary of the text or figures.