I Never Thought a Stare Would Change my Life
Abstract
The day I saw him for the first time, I was completely paralyzed because of his dazzling beauty. I thought he was the most handsome man I had ever seen. He was tall, his eyes were green, and his face was so sweet. His beautiful smile accompanied by his dimples illuminated the whole place. I could not help smiling flirtatiously because at least I expected a glance in return. Although, I assumed that someone like him would never notice me, I did not care. I kept looking at him. I looked like a complete fool; however, to my surprise, he looked back at me smiling. I felt like the happiest woman in the world. It was amazing how his gaze had enchanted me so much that I did not know what to say. My face reflected the inevitable attraction I had for that handsome man. I do not know what happened to me. I had never felt those strange butterflies in my stomach. It is something very difficult to explain, and at the moment, I just thought I wanted to see him again.
Downloads
Download data is not yet available.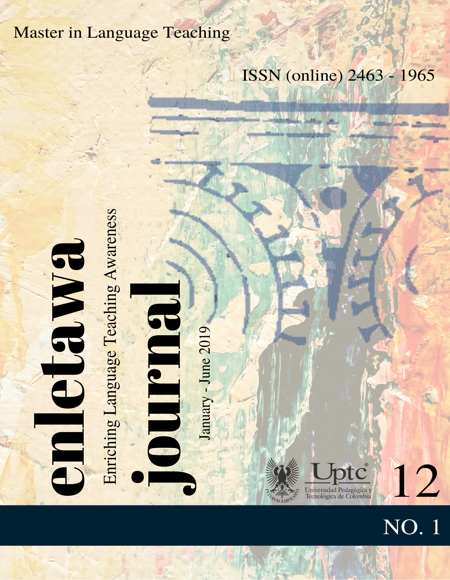 Downloads
How to Cite
Rodríguez Carreño, E Y. (2019). I Never Thought a Stare Would Change my Life. Enletawa Journal, 12(1), 99–104. https://doi.org/10.19053/2011835X.10405
License
Copyright (c) 2019 ENLETAWA JOURNAL
This work is licensed under a Creative Commons Attribution-NonCommercial-NoDerivatives 4.0 International License.