Comparing L1 With L2 Acquisition: How Learning Factors and Stages Reveal Differences and Similarities Between the Two Processes
Abstract
Abstract
This article reviews some of the literature and research studies which explore first and second language acquisition in order to make a parallel between these two processes. The discussion takes into consideration cognitive, affective and socio-cultural factors which influence the learning of L1 and L2. In addition, a comparison of L1 and L2 language acquisition sequences helps to inform about the similarities and differences. 

Key Words: First and second language acquisition, Language learning factors, Sequence of acquisition, Language acquisition theorieS.
Downloads
Download data is not yet available.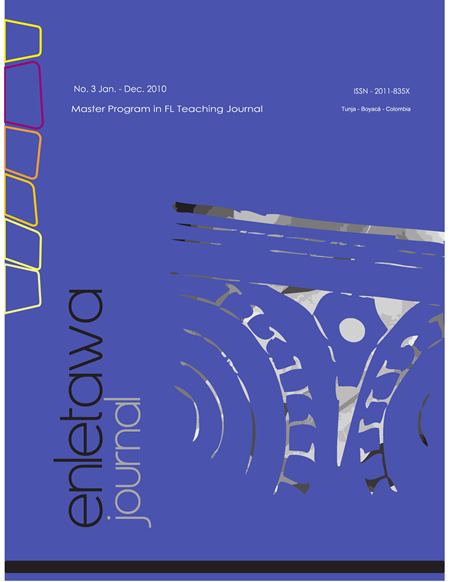 Downloads
Metrics
Views/Downloads
Abstract

1079

PDF (Español)

349
How to Cite
Viáfara, J J. (2013). Comparing L1 With L2 Acquisition: How Learning Factors and Stages Reveal Differences and Similarities Between the Two Processes. Enletawa Journal, (3 Jan). https://doi.org/10.19053/2011835X.1944
License