Editorial
Abstract
The necessity of foreign languages learning has increased substantially due to the advancement in mobility not only in the educational field, but also in the professional aspects of our society. Thus, being proficient in more than one language allows members of societies to have access to better life opportunities. Within this paradigm, language teachers and learners face more challenging practices not only in terms of achieving learning goals, but
also regarding the quality of the teaching learning processes.
Downloads
Download data is not yet available.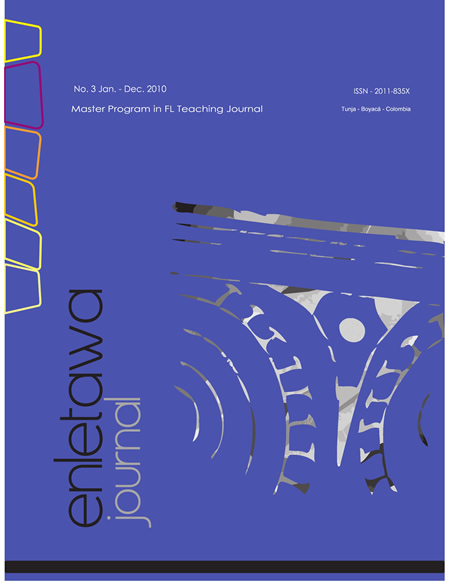 Downloads
How to Cite
Ariza, J. A. (2013). Editorial. Enletawa Journal, (3 Jan). https://doi.org/10.19053/2011835X.1936
License